Hon. Dennis F. Carey III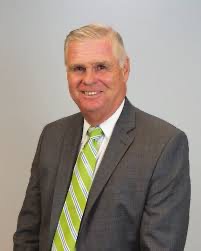 The Selection Committee has selected the Honorable Dennis F. Carey, Ill as your Outstanding Irishman for 2018. Judge Carey recently retired as the Essex County Superior Court Presiding Civil Division Judge, in which he earned the reputation as one of the most respected Judges to hold that prestigiousposition. His responsibility in that position was to manage the entire Civil Division in the Essex County Court System.
Judge Carey graduated from Seton Hall Prep, Villanova University and Seton Hall Law School in 1978. From 1977 until 1986, Dennis was associated with the law firm of Dwyer Connell & Lisbona specializing in Civil defense litigation and became a partner in the firm from 1986 until 2003 when he was appointed to the Bench. He was certified as a Civil Trial Attorney by the New Jersey Supreme Court in 1987. He initially served in the Criminal Division until 2006 when he was transferred to the Civil Division, where he served until his appointment as the Civil Presiding Judge in 2011.
Following his retirement in 2018, Dennis joined the law firm of Tompkins McGuire Wachenfeld and Barry, LLP where he will serve as a mediator in complex civil cases.
Judge Carey continues to serve as an instructor for the New Jersey Institute of Continuing Legal Education teaching New Jersey Civil Trial Preparation and the New Jersey State Bar Skills and Methods courses. Dennis was a co-author of the Operating Manual for all New Jersey Civil Presiding Judges and served on the faculties of the Judicial College and the Essex County Bar Association.
Judge Carey's wife, Kathy, is a teacher in the Livingston School system. They have 2 sons and four grandchildren.
Once again, the Committee urges all members to bring their sons, relatives and friends to the luncheon to celebrate our Irish Heritage. As theyears go by, our membership ages and we tend to forget and take for granted the qualities and characteristics that are unique to the Irish. The Irish people have made significant contributions to this Country, which have benefited all Americans. The younger generation needs to be exposed to these qualities and their attendance at this luncheon will give them such an opportunity.
We look forward to seeing you on December 8, 2018