Michael Critchly, Esq.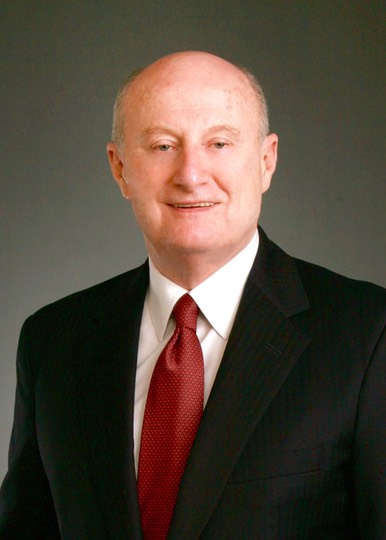 Michael Critchley is generally regarded as one of the most effective trial attorneys in New Jersey. During over 30 years of practice, Mr. Critchley has successfully tried over 100 cases in Federal and State courts involving matters such as securities fraud, anti-trust violations, tax fraud, official misconduct and many other business crimes. Mr. Critchley has also successfully tried numerous civil matters involving complex corporate disputes. Additionally, Mr. Critchley has also advised numerous high-profile individual and corporate clients under investigation in which his clients avoided indictment or other proceedings.
Michael Critchley has been described by various publications as "just a stunning trial lawyer - guaranteed to scare the prosecutors" who "occupies a distinguished position within the New Jersey bar" with a "colossal reputation for his experience of the most complex of cases" and is considered "the top-level attorney to call if [the U.S. Attorney] comes-a-knocking."
Mr. Critchley has received numerous recognitions, including being named to PolitickerNJ's Top 100 Power List, NJBiz's 100 Most Powerful People in New Jersey Business, the Top 100 Super Lawyers, Best Lawyers in America, Top Lawyers in New York Area, Best Lawyers in New Jersey and the AV Peer Review Rated by Martindale-Hubbell. He has received the Trial Attorneys of New Jersey's Trial Bar Award, the Association of Criminal Defense Lawyers of New Jersey's Lawrence A. Whipple Award and Distinguished Graduate of the Year from Seton Hall University School of Law. He is a Fellow of the American College of Trial Lawyers, the American Board of Criminal Lawyers and the American Bar Foundation. Mr. Critchley is a past President and founding member of the New Jersey Association of Criminal Defense Attorneys and the Seton Hall University School of Law Inn of Court as well as a member of the New Jersey State Bar Association Judicial & Prosecutorial Appointments Committee. He also serves on the Board of Visitors at Seton Hall University School of Law, the Board of Directors at St. Michael's Medical Center and the Board of Trustees of Assumption College.
Mr. Critchley received his B.A. and J.D. from Seton Hall University. Following law school, he served as an Assistant Prosecutor in the Essex County Prosecutor's Office and later served as Assistant Counsel to Governor Brendan T. Byrne. Mr. Critchley founded the firm, which is now known as Critchley, Kinum & DeNoia, LLC, in 1975.
Michael is the youngest of six sons of John Critchley and Helen Coughlin. His grandfather on his father's side was Thomas Critchley of the Parish of Screed, West Meath, Ireland. He came to the United States and married Bridget Reilly of Elizabeth. His grandparents on his mother's side were John and Mary Coughlin of Carlow, Ireland, who emigrated from Carlow in and settled in the Newark/Elizabeth area. Mr. Critchley has received wide recognition for his involvement in Irish activities and has received many awards. He has been honored by the Brian Boru Association and the Essex County Emerald Society. In 2008, he was listed as one of the Top 100 Irish American lawyers. In 2014, he was honored by the Irish American Cultural Institute with the Annie Moore Award for contributions to the Irish community. Of all, Mike is proudest of his wife, Dolores; children Michael (Kathy) and Sean (Deanna); and grandchildren, Colin, Cooper, Lily Belle and Stella.